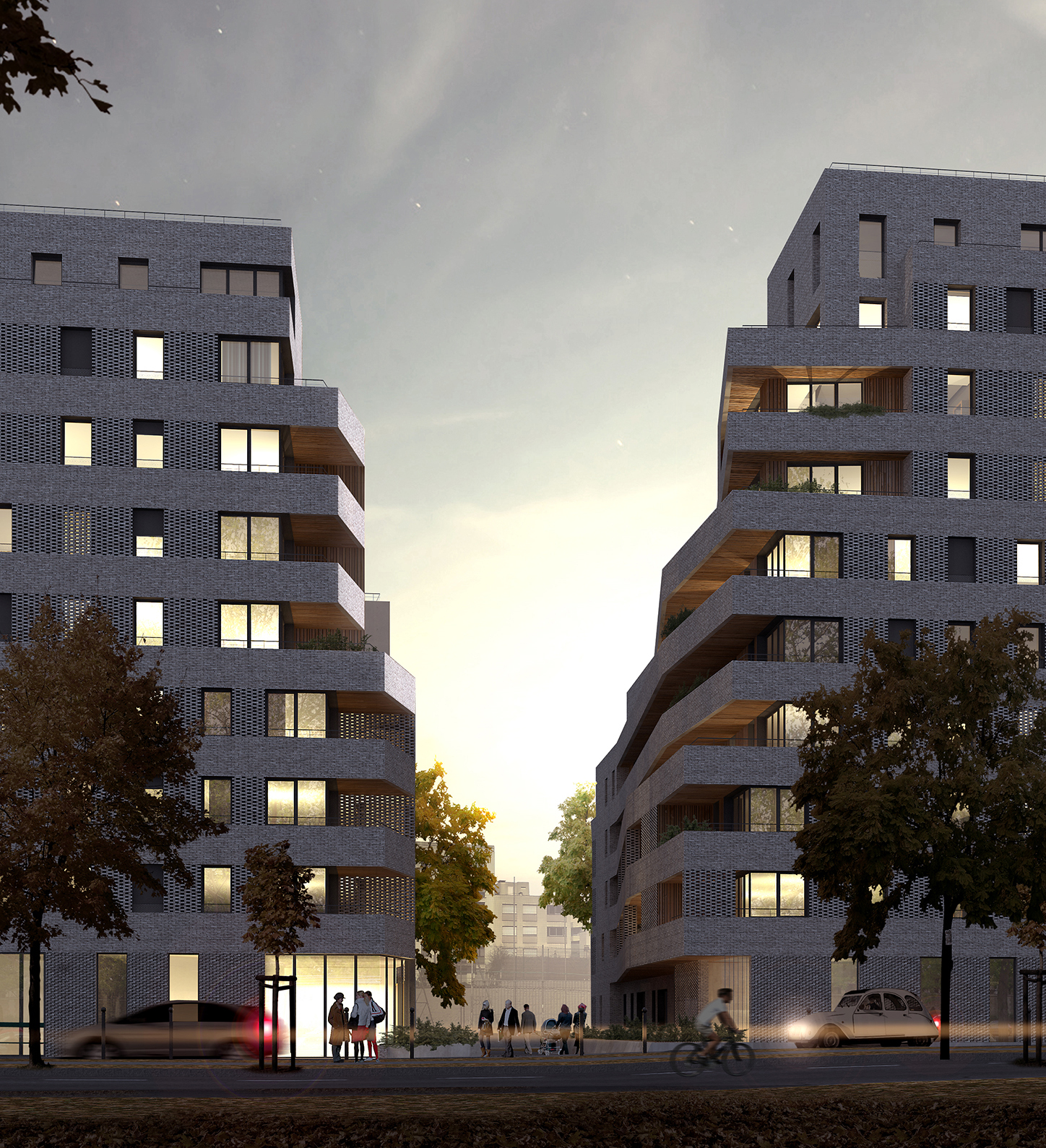 10 000 m2 ; Équipe : Paris Habitat (MOA) + VLAU (Architecte) + SIGNES (Paysagiste)
Reinterpret Parisian traditional block in order to open it and reveal the urban quality of the existing urban fabric
Imbricate and mutualize mixed-used programs of public and social interest
Multiply the views on the Père Lachaise from the apartments.
At the foot of Père-Lachaise cemetery, the site of the Ménilmontant project is ideal for its location, visibility, landscape quality and history.
The project is aligned with the Boulevard de Ménilmontant, and a large opening in the middle offers a passage to the heart of the site where the garden and sports facilities are located. This opens the ensemble in a way that invites city dwellers in, while maintaining continuity with the existing urban fabric through its buildings.
The architectural treatment is underpinned by the notion of full-empty. The two apartment buildings are treated with brick, which accentuates their mass. The empty spaces are treated with timber cladding, like a precious material revealed by what's removed. The gymnasium is the twin of the mass of housing units, a simple volume of metal and glass that looms in transparent lightness.
The variety of the program and numerous constraints of the site have led to a layered approach of the project, conceived globally from the urban scale to its auxiliary systems to result in an architecture that is economically tenable, ecologically viable and humanly rich.