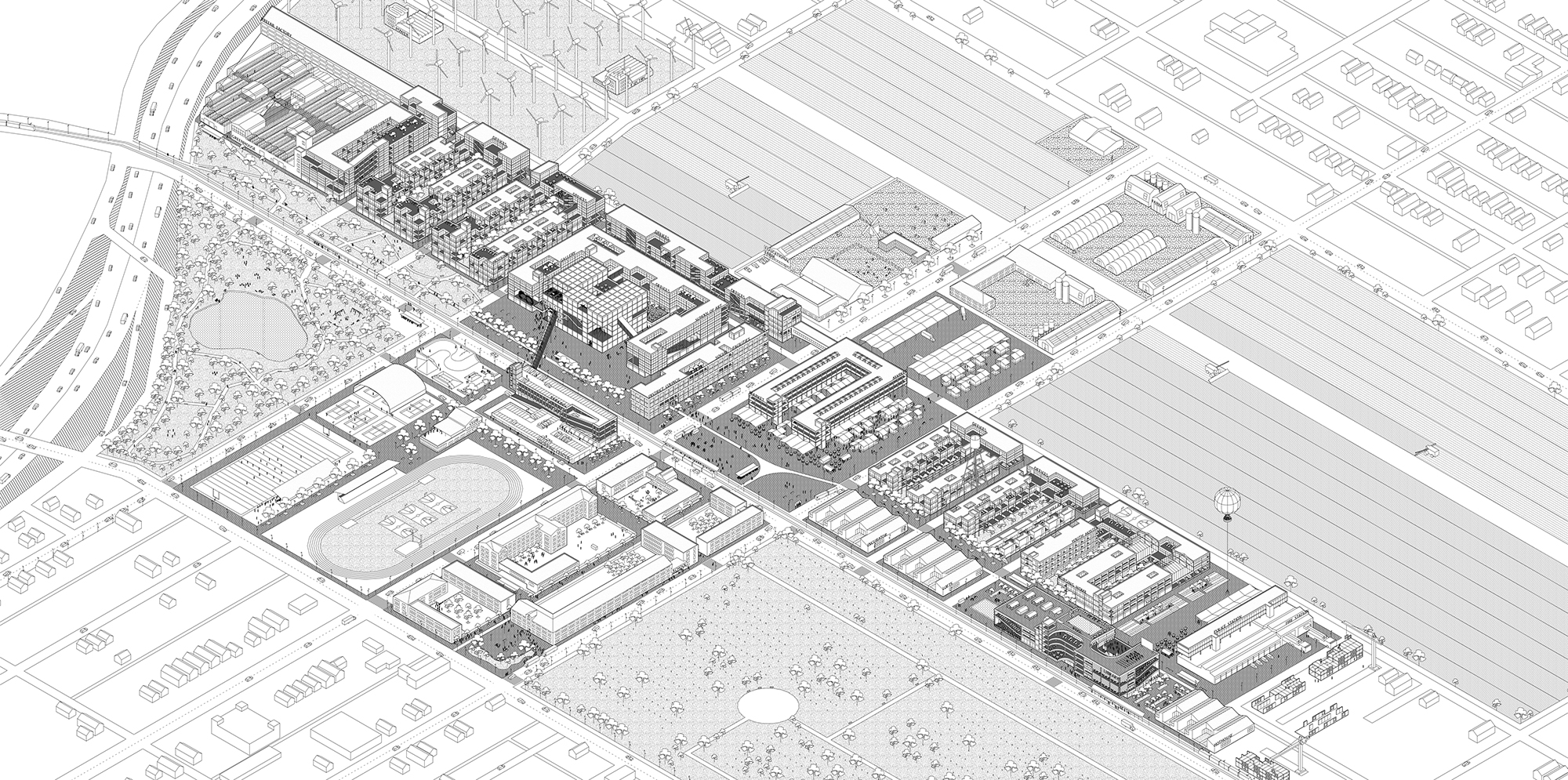 1/12
Packard Plant Detroit
400 000 m2 ; Équipe : Parallel Projections (MOA) + VLAU (Architecte/Urbaniste)
Associate economic development, built environment and social ambitions in an innovative land development project
Elaborate urban resilience process from patrimonial buildings of industrial age
Reuse the concrete post/beams structures of the Packard car factory as a support for new sustainable activities and development lever for the neighborhood
50 years ago, the Packard Plant was an independent automotive factory producing luxury cars. Today, it's nothing but abandoned rows of buildings in partial ruins. Nevertheless, the concrete post-and-beam structure remains solid and gives the site its identity. The buildings in good condition are consequently conserved and reinforced, while those in poor condition are destroyed.
Cross the Plant proposes to transform the premises into an urban center, based on the spatial qualities of the existing buildings and the main urban axis. The first stage consists of opening the site to the city: new streets are created by breaking up the long building that stretches one kilometer along Concord Avenue into several blocks. Made viable, the site is then integrated into the urban network.
Then, in order to engage the mutation of both existing buildings and the land undergoing urban sprawl, we propose a complete process of rehousing. This densification frees up enough space to allow agriculture, thereby creating a new connection between city and country. Numerous facilities accompany the offer of housing units: sports fields, social center, supermarket selling local products from nearby farms and a new cultural center.
The new construction market creates short-term jobs, and will allow the Packard zone to evolve from its industrial past toward a more dynamic future.
2/12
Packard Plant Detroit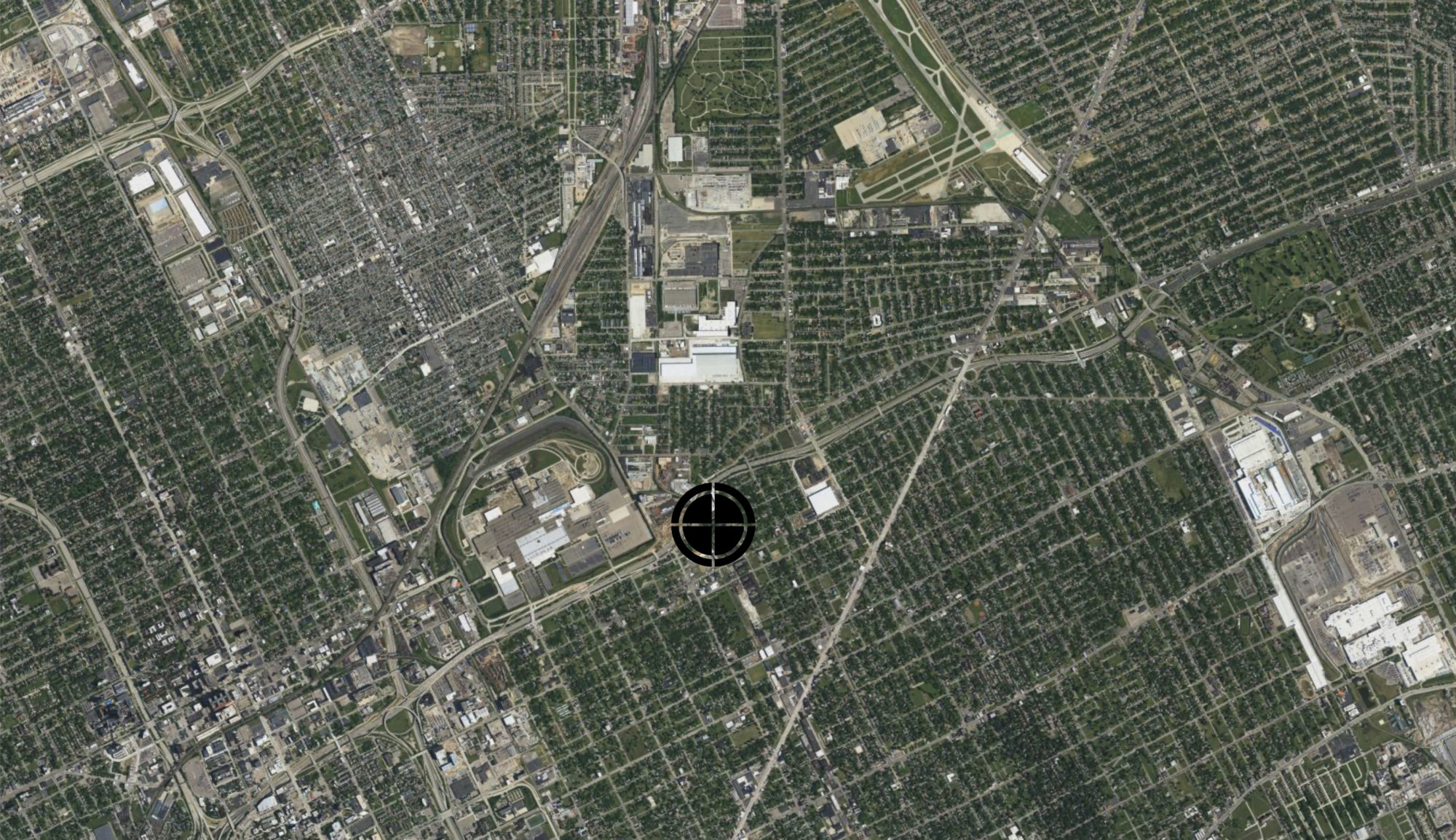 3/12
Packard Plant Detroit

4/12
Packard Plant Detroit

5/12
Packard Plant Detroit

6/12
Packard Plant Detroit

7/12
Packard Plant Detroit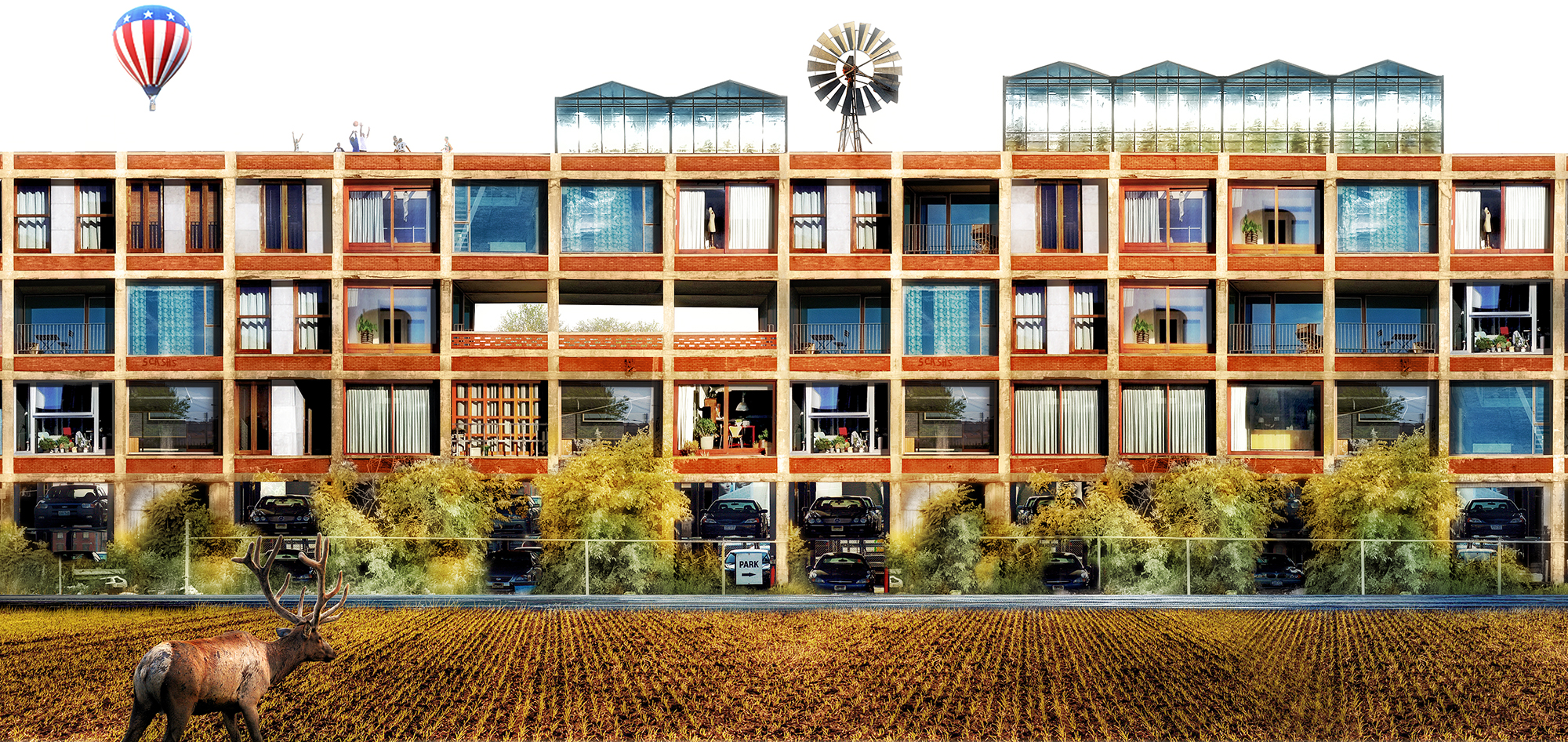 8/12
Packard Plant Detroit

9/12
Packard Plant Detroit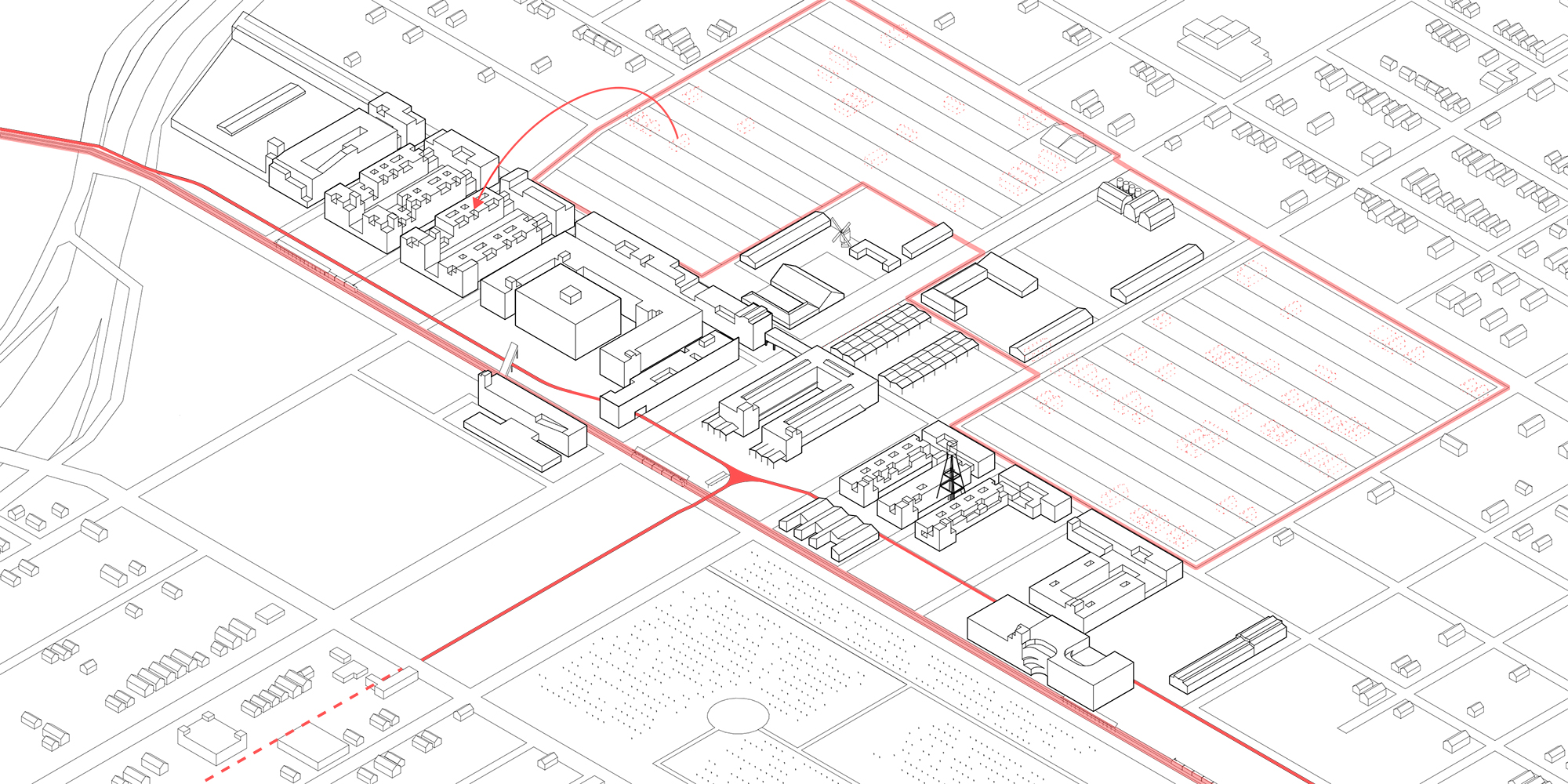 10/12
Packard Plant Detroit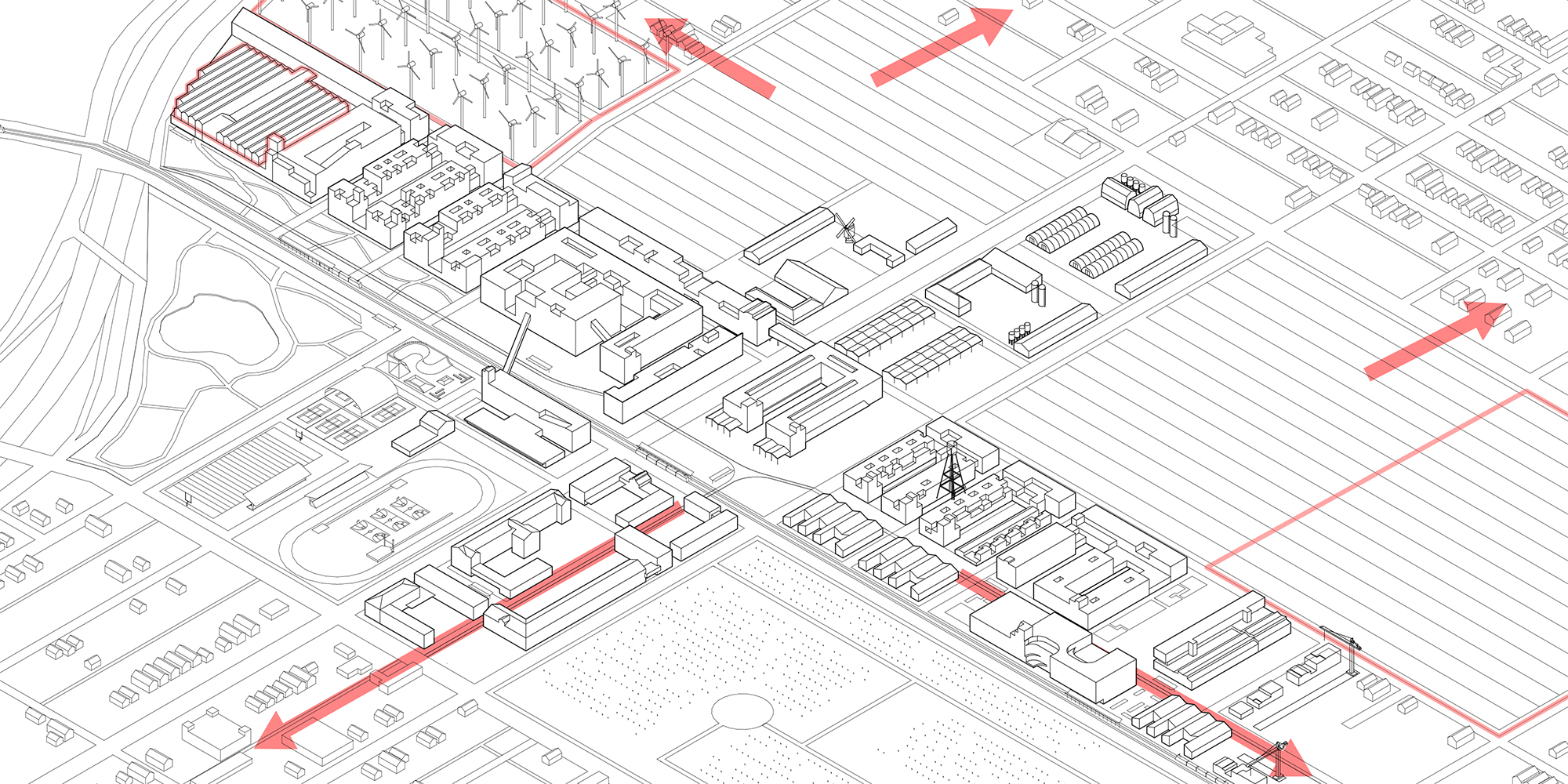 11/12
Packard Plant Detroit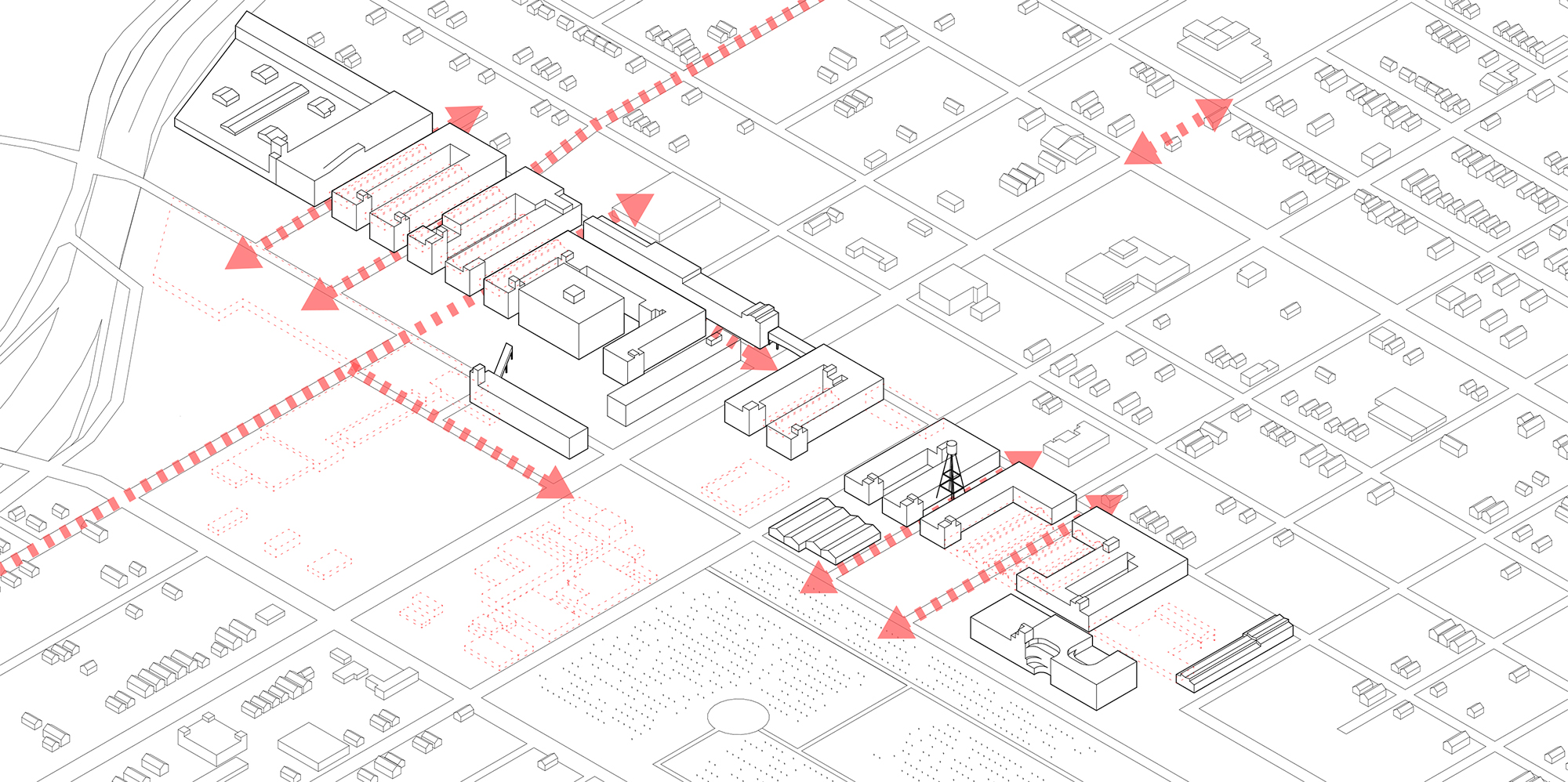 12/12
Packard Plant Detroit