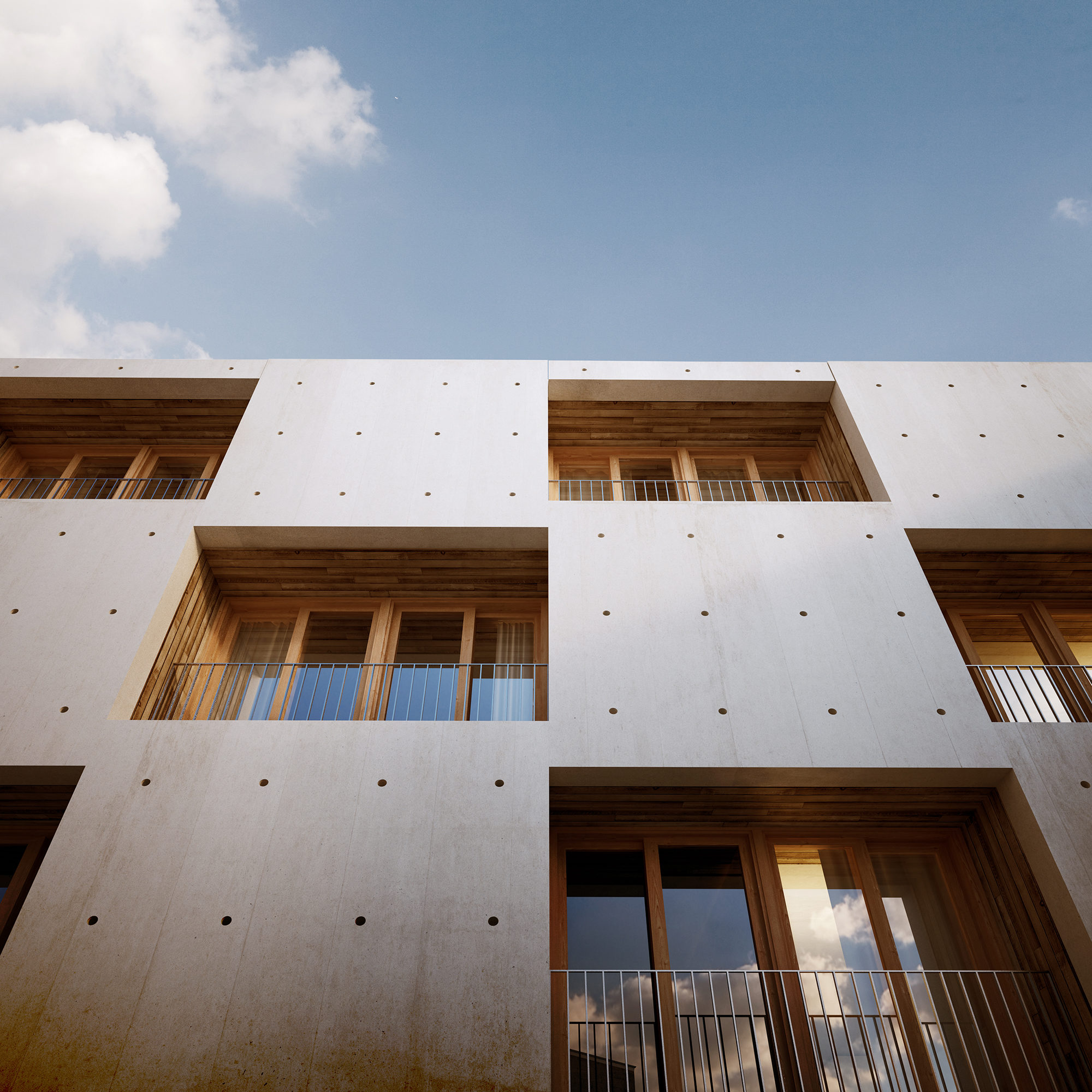 2 500 m2 ; Équipe : SCI Le Mirail (MOA) + Vincent Lavergnel/Jérémy Nadau + ALG (Architectes)
Present a minimalist and contemporary reinterpretation of the Bordeaux urban block and its mineral character.
Organize housing units around tranquil and shaded inner courtyards.
Customize the construction method to match the implementation conditions, utilizing prefabricated facade panels tailored to the constraints of this site.
The Mirail project is an ensemble of 125 student housing units for the École de la Magistrature that fits into a fabric of single-story houses in the center of Bordeaux. It offers an honest mediation between contemporary architecture and insertion within a highly characteristic existing fabric.
The morphology of the project evokes the vernacular forms of cloisters, where several buildings were organized around voids of various sizes. Five buildings are thus centered around the courtyard that creates the necessary breathing space and outfitting of gardens, green punctuation to the path. These courtyards allow one to cross the project while offering the vast majority of the units calm or shady atmospheres.
The mineral evocation, inspired by the fabric of Bordeaux, is emphasized by the use of massively tinted concrete panels while the wood-clad loggias retreat into the hollows of the South and East façades. The roof is covered with half-round tiles, whose edges and trough gutters are entirely in zinc. Thus, seen from the outside, they blend into the surrounding buildings, but from inside the courtyards, they become more discreet and all we see is the unity of the operation. The play of noble materials, worked as a whole, respects and underscores the history of the district while bearing its future-looking identity.