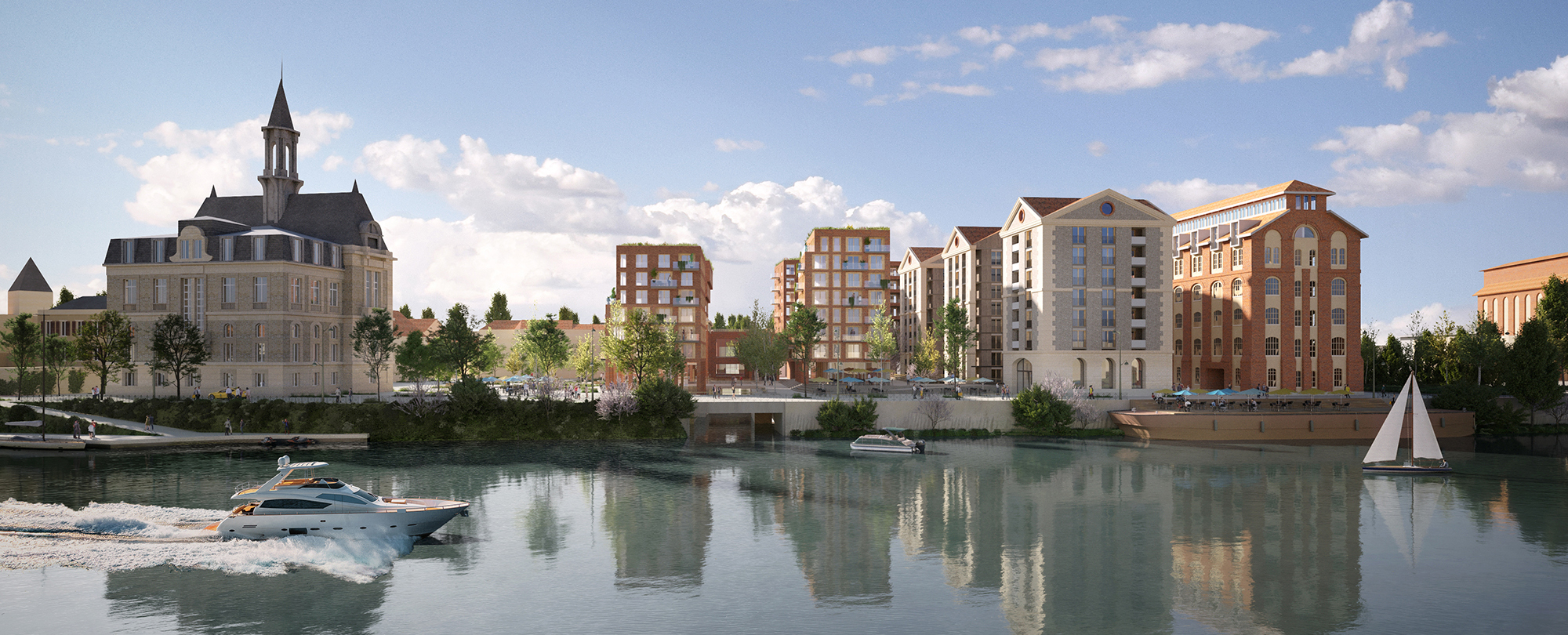 12 000 m2 ; Équipe : Altarea Cogedim (MOA) + VLAU (Architecte urbaniste du quartier) + MAES (Architecte patrimoine) + Espinas y Tarasso (Paysagiste)
Maintained yet transformed the industrial heritage of the 19th and 20th centuries
Renovated existing structures to adapt them to new climatic constraints
Opened a former industrial site through the creation of public spaces
Enhanced the exceptional architectural character of the Grands-Moulins by introducing facilities of public interest
The transformation of the Grands Moulins is an opportunity for the city of Corbeil-Essonnes to reinvent its relationship with the Seine and Essonne rivers, putting its medieval, industrial and geographical heritage to the service of its ecological transition. This project symbolises the adaptation of our cities to major climatic challenges and creates a place of resilience in the Parisian metropolis.
Formerly isolated, the Grands Moulins will in future be an integral part of the city from which they extend. The opening of the site gives onto a new central space revealing the confluence of the rivers, alongside the historical industrial and suburban districts of Corbeil-Essonnes.
Around this confluence are various new public spaces linking the Place de la Mairie, the banks of the Essonne, the quays of the Seine and the major adjacent roads.
The surrounding heritage buildings have been renovated, transformed and rehabilitated, supplemented with new constructions. Other existing buildings have been enhanced in order to provide the maximum amount of light for atypical family housing.
The result is a scheme that enables the city to seize upon all the components that lead to an active, inventive and productive life: social, leisure and business activities in an open community space.