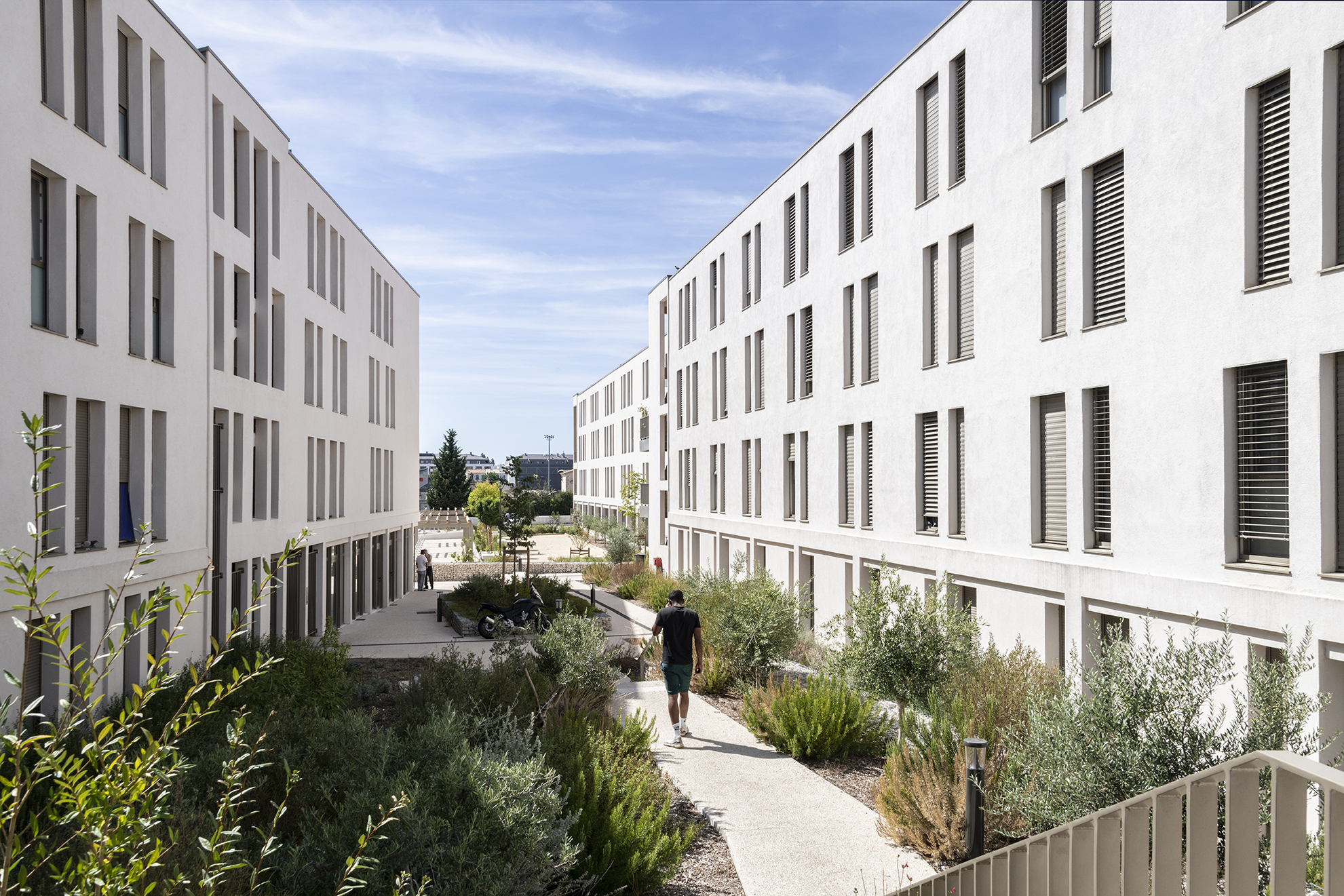 6 000 m2 ; Équipe : CDC Habitat Adoma (MOA) + Eiffage (Mandataire) + VLAU + Atelier WOA (Architectes)
To manage a demolition/construction project in several stages, adapted to the daily life of the residents on site
To reinterpret Provençal architecture in a contemporary way
To take care in the design of the living spaces, whether private or collective, in order for everyone to feel at home
The renewal of the CDC Habitat (formerly Adoma-Sonacotra) property holdings is a major lever in the fight against poor housing in France. Our project for the Salon de Provence site, which is home to extremely vulnerable populations, aims to integrate the construction site period as much as possible into the daily life of the inhabitants on site. The use of wood construction and prefabrication makes it possible here to envisage a site with minimal construction time that meets these challenges.
This demolition-reconstruction operation is a project that involves several stages, complete and coherent throughout its evolution: the plot is densified with the creation of three new buildings while the five existing blocks of buildings are demolished.
The new buildings are inspired by the large Provençal buildings and they reinterpret in a contemporary manner – both in their form and their implementation – the elements of this regional architecture: south-facing, narrow openings, parallelepipedal volume and two-sloped roofs.
As the inhabitants of a social residence are subject to frequent rotation, they often have difficulty in making the living spaces their own on a long-term basis. Our project works in the direction of this appropriation: as in a large house, one can choose to live collectively or in one's own home.